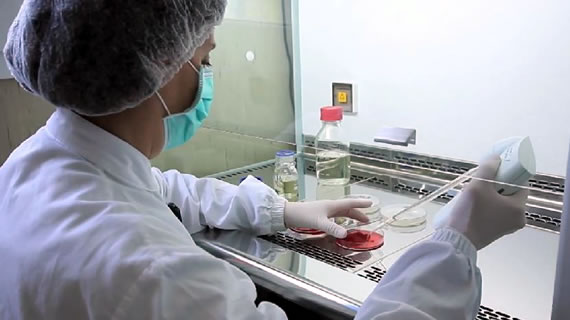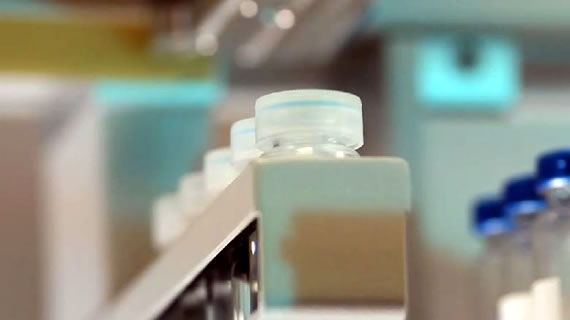 Cookie Policy
Cookie Policy
Cookies are text files that are saved automatically on the user's computer during navigation. They have the purpose of making the experience of fruition of the web site more complete, since they act as tools for storing the user's preferences. On this site, both proprietary and third-party cookies as described below are used. Their presence is subject to the functions envisaged for the web site during the design stage.
– Reserved cookie area
If there is a reserved area, a cookie capable of recalling the user's user name and password is generated. In this way, this information will no longer have to be re-entered at the time of each later visit;
– Mobile navigation cookie
With the aim of making navigation experience-based also on latest-generation devices, this web site is equipped with a cookie able to detect and storing the access device used. The most suitable version of the site, on the basis of the information collected, will be presented;
– Profiling cookies
These are the cookies that are necessary for creating user profiles for the purpose of sending advertising messages in line with the preferences shown by the user in the pages of the Site.
At certain times of the year, during which it runs advertising campaigns through Google Adwords, this site may use some profiling cookies. These are anonymous cookies enabling the user's visits to our site and to partner sites to be tracked, so as to offer our advertising messages only to those users who are potentially interested.
Further information on processing of the data by Google Inc. can be found at the address http://www.google.it/intl/it/policies/privacy/
– Third-party cookies – Google Analytics
This web site uses third-party cookies belonging to Google Inc. for collecting users' navigation data. The data gathered in this way are used solely for the purpose of generating statistical reports in the framework of the Google Analytics tool. According to current regulations, it is not bound to ask for consent to the technical and analytics cookies, since they are necessary for providing the requested services.
Demographic profiling of the users can also be carried out, extracting statistically significant data including age groups, sex and categories of interest.
Further information about processing of the data by Google Inc. can be found at the address http://www.google.com/analytics/learn/privacy.html
To de-activate Google Analytics for advertising displays or customising the types of advertisement to be displayed, it is possible to access the address https://www.google.it/settings/ads
To de-activate collection of statistical data by Google Analytics completely, it is possible to install the additional component for browsers, downloadable free of charge from the address https://tools.google.com/dlpage/gaoptout/
– Third-party cookies – Widget Video Youtube (Google)
Youtube is a service managed by Google Inc. for displaying contents, enabling this application to build these contents into its pages.
Further information about processing of the data by Google Inc. can be found at the address http://www.google.it/intl/it/policies/privacy/
– Third-party cookies – Widget Google Maps (Google Inc.)
Google Maps is a service managed by Google Inc. for viewing maps, enabling this Application to build these contents into its pages.
Further information about processing of the data by Google Inc. can be found at the address http://www.google.it/intl/it/policies/privacy/
How can I control the installation of cookies?
In addition to the indications contained in this document, users can manage preferences relating to the cookies directly inside their browsers and prevent – for example – third parties from installing any. It is also possible, through the preferences of the browser, to eliminate cookies installed earlier, including a Cookie in which consent is given by this site to install cookies . It is important to note that on disabling all the cookies operation of this site might be compromised. Users can find information about how to manage cookies in their browsers at the following addresses: Google Chrome, Mozilla Firefox, Apple Safari and Microsoft Windows Explorer.
In the case of services provided by third parties, users may also exercise their right to oppose the tracking, obtaining information through the third party's private policy, through the opt-out link if provided explicitly or by contacting the third party directly.
Subject to the foregoing, the Controller advises that the user may resort to Your Online Choices. Through that service, it is possible to manage the tracking preferences of most advertising tools. The Controller therefore advises users to use that resource in addition to the information provided by this document. You may check and/or investigate the cookies as you wish – to know more about this go to www.aboutcookies.org. You may cancel the cookies already present in the computer and set almost all browsers in such a way as to stop them being installed. Should you choose this option, however, you will have to change some preferences by hand each time you go to the site and it is possible that some services or certain functions will not be available.
Data Processing Controller
Mastelli srl – Via Bussana Vecchia 32 – 18038 Sanremo (IM) – Italy
privacy@mastelli.it
Since the installation of cookies and of other tracking systems by third parties through the services in this application cannot be controlled technically by the Controller, any specific references to cookies and to tracking systems installed by third parties must be considered indicative only. To obtain full information you should consult the privacy policies of any third-party services listed in this document. In view of the definite complexity of identifying the technologies based on cookies and their very close link to operation of the web, users are requested to contact the Controller should they wish to receive any deeper knowledge concerning use of the cookies themselves and any uses thereof – by third parties, for example – made through this site.
Legal references
Notice for European users: this privacy info memo is drafted in accordance with the obligations called for in Article 10 of Directive no. 95/46/EC, as well as with the provisions of Directive no. 2002/58/EC, as up-dated by Directive no. 2009/136/EC, on the subject of cookie..
Latest change: 27 May 2015
Mastelli srl
Officina Bio-Farmaceutica Sanremo
Officina di produzione
Via Bussana Vecchia, 32
Sede operativa
Via Armea, 90
18038 Sanremo (Imperia) - Italy
Tel. +39.0184.5111